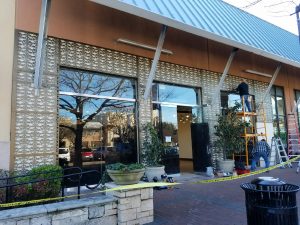 Powder coating is an extremely durable way to add value to your various metal products. If you're a small- to medium-sized business looking for commercial powder coating in Grand Prairie, TX, Xtreme Powder Coating is ready to provide service to you. We partner with businesses of all types to deliver professional coating services that offer refinement, finishing and maximum value for your products and your customers.
Our capabilities extend to metal products of all types and we specialize in automotive parts, decorative metal objects, outdoor furniture and more. In addition to these niche products, we also welcome one-off jobs or recurring business from businesses with specific powder coating needs. More than just coating single products, we're also available for:
Architectural

Adding a powder coated finish to your architecture will improve its resilience against wear, age and the elements. From metal awnings to bracing beams, metal façade pieces to creative building elements, we offer the architectural powder coating services necessary to beautify and protect your structural metals.
Industrial

As the area's premier provider of industrial powder coating in Grand Prairie, TX, we're able to coat everything from machinery to facility components and anything else you might require. We coat with precision and thoroughness, ensuring results that stand up to the heavy wear and tear of an industrial environment.
Decorative

From outdoor art to intricate metalwork designs, call on us for protective powder coating services. We'll gladly coat anything from ornamental railings to fixtures adorning your property.
Have questions about any of the powder coating services we offer? Want an estimate on coating services for your specific project? Give us a call today at 972-352-5230 to speak with one of our talented professionals about the scope of work associated with your architectural, industrial or decorative powder coating project.